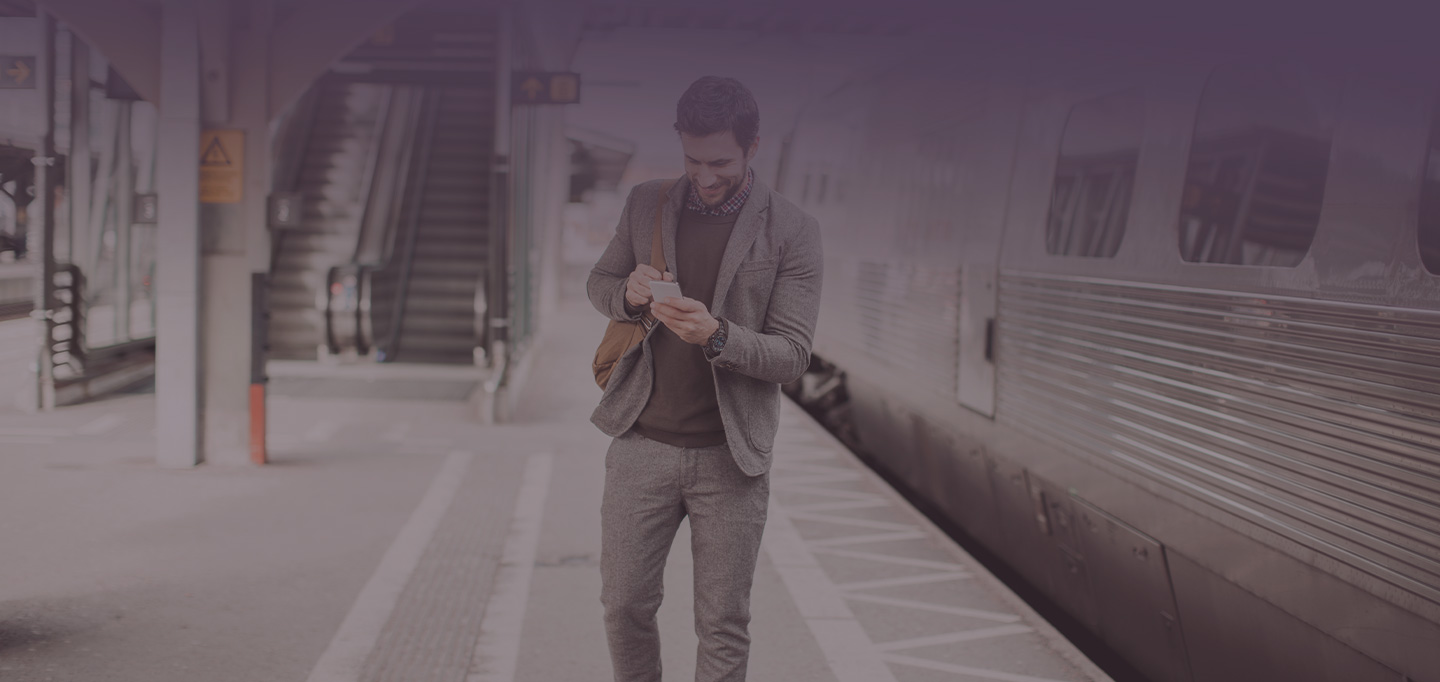 voucher2mobile
How often do you leave your gift vouchers at home? It will not happen again with the voucher2mobile app. Your gift vouchers are always with you on your smartphone. Simply scan the gift voucher and it is stored safely on your smartphone and in the cloud to be redeemed any time.
Which vouchers can you upload onto voucher2mobile?
Does your gift voucher have the voucher2mobile logo on it? Congratulations! Now upload the voucher simply and conveniently onto the app using these instructions.
Download app
Download the free voucher2mobile app onto your smartphone with a single click. The app is available in German, English and French.
Download App Store
Download Google play
How it works
Adding and redeeming gift vouchers with the voucher2mobile app is convenient and lightning fast!
Adding vouchers
Open the app and select the plus symbol +. Scan the QR code or barcode on your printed gift voucher with your smartphone. All information from this gift voucher is uploaded onto your smartphone. You may upload as many gift vouchers from different companies as you wish onto the app.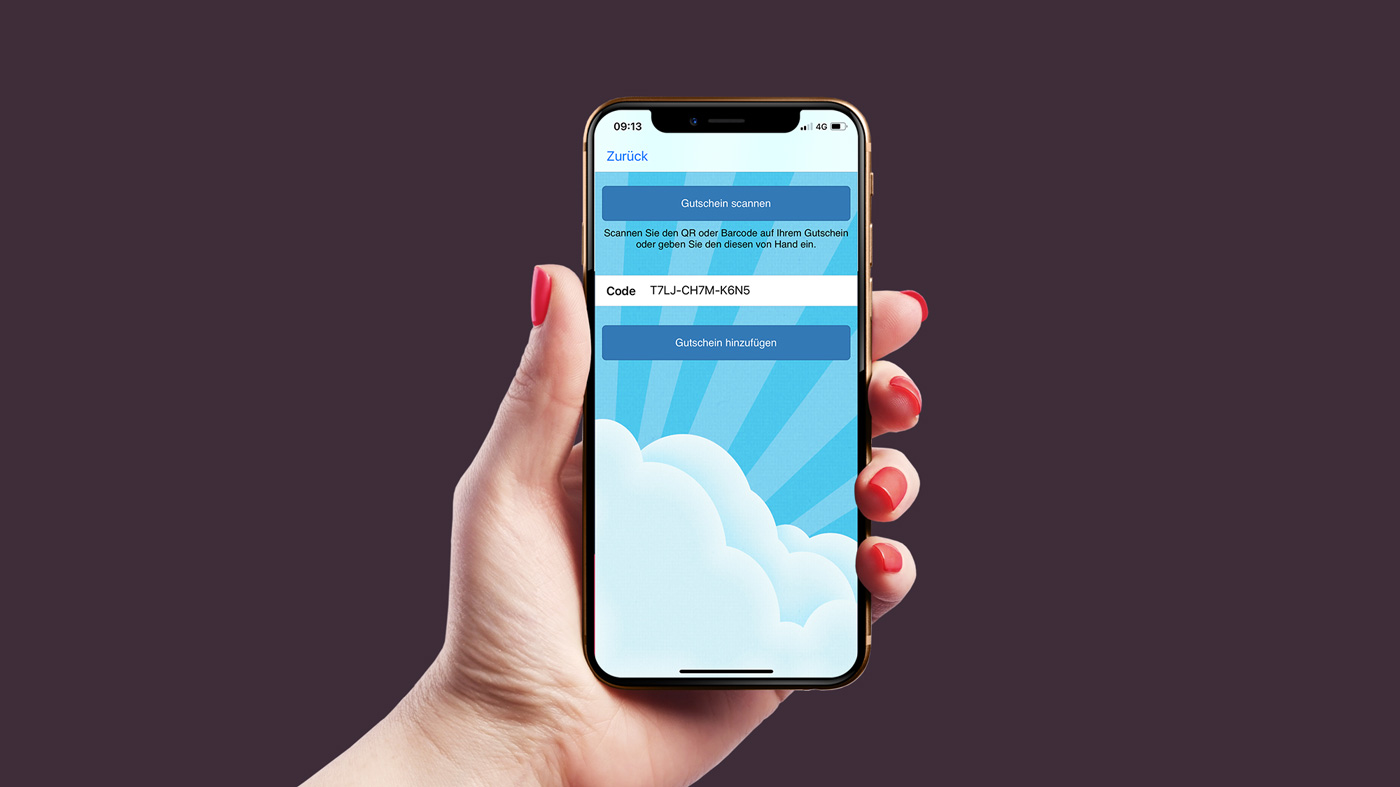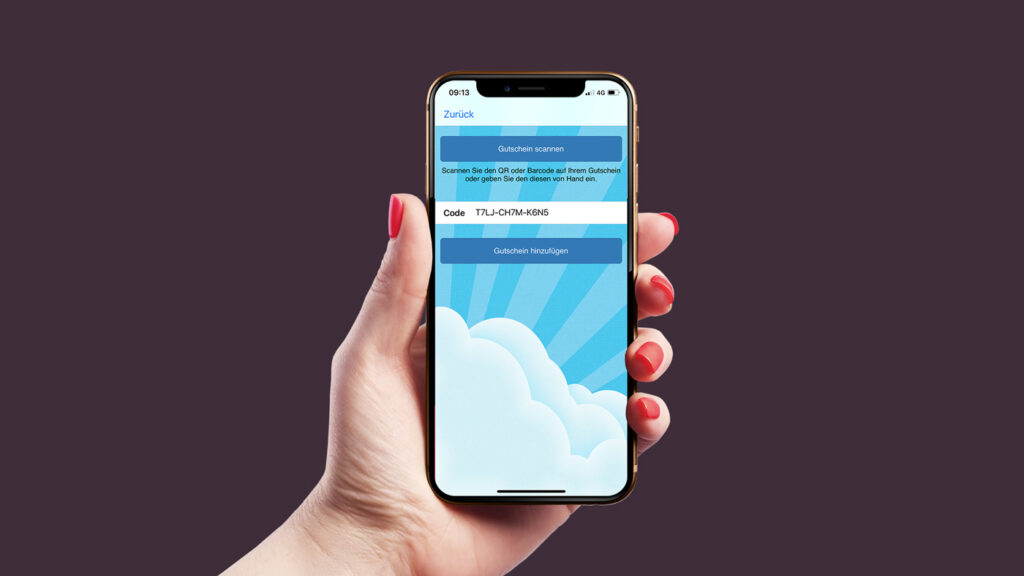 Keep your vouchers with you
The voucher2mobile app means you always have your gift vouchers with you. For security, your gift vouchers are also stored in the cloud.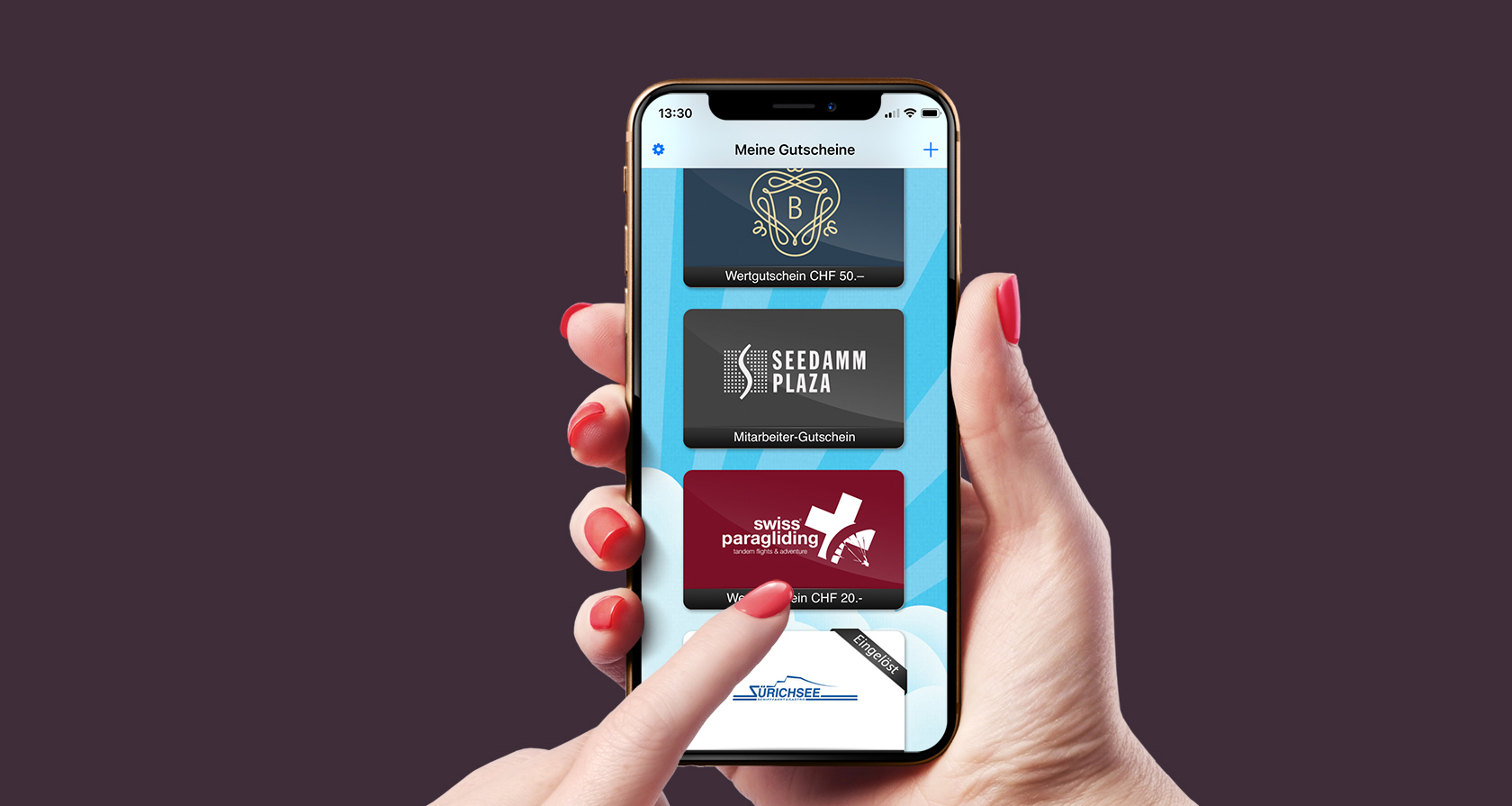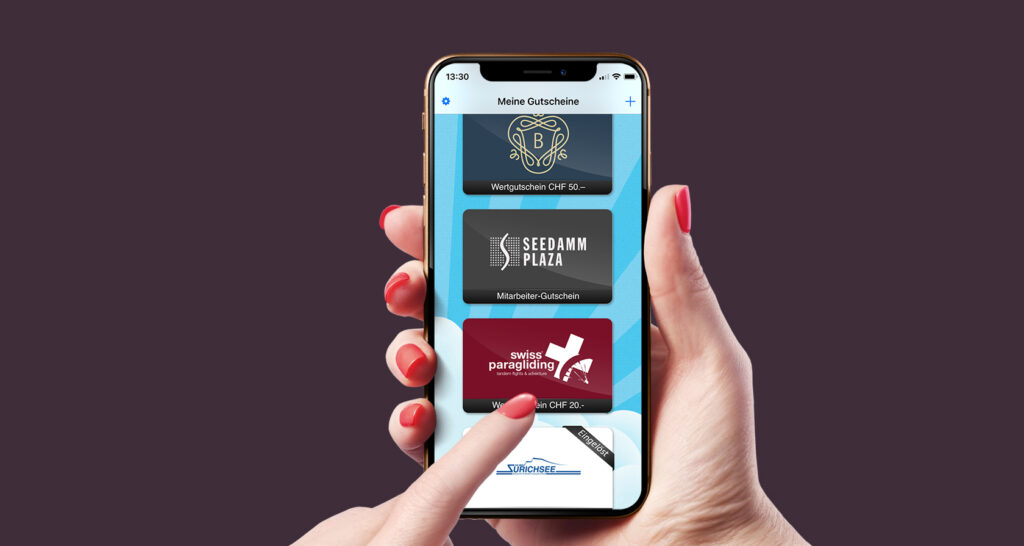 Access gift voucher information
Access the exact details of your gift vouchers lightning fast in voucher2mobile. What services are included in my gift vouchers? Where can I redeem my gift voucher? How long is my gift voucher valid? This and other information is accessible anytime for any of your stored gift vouchers.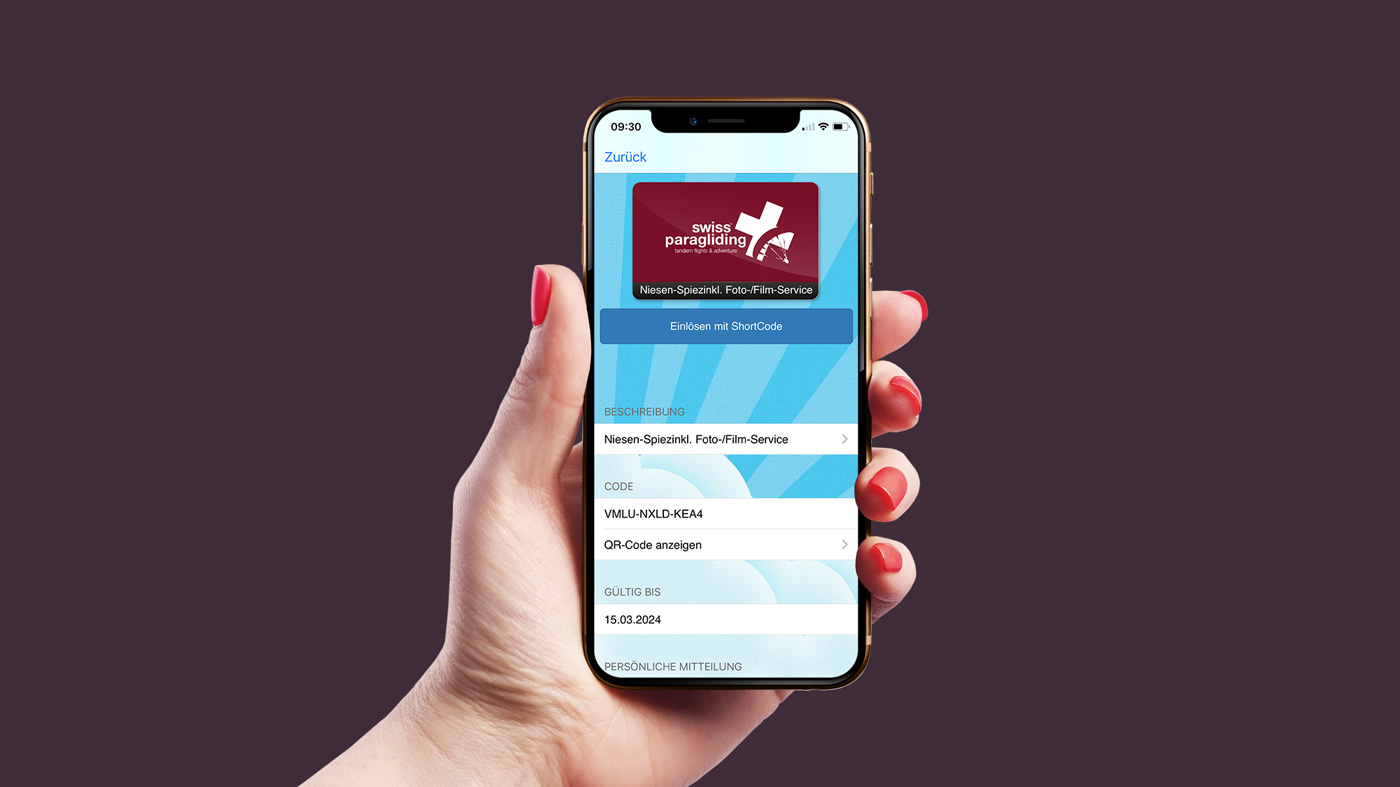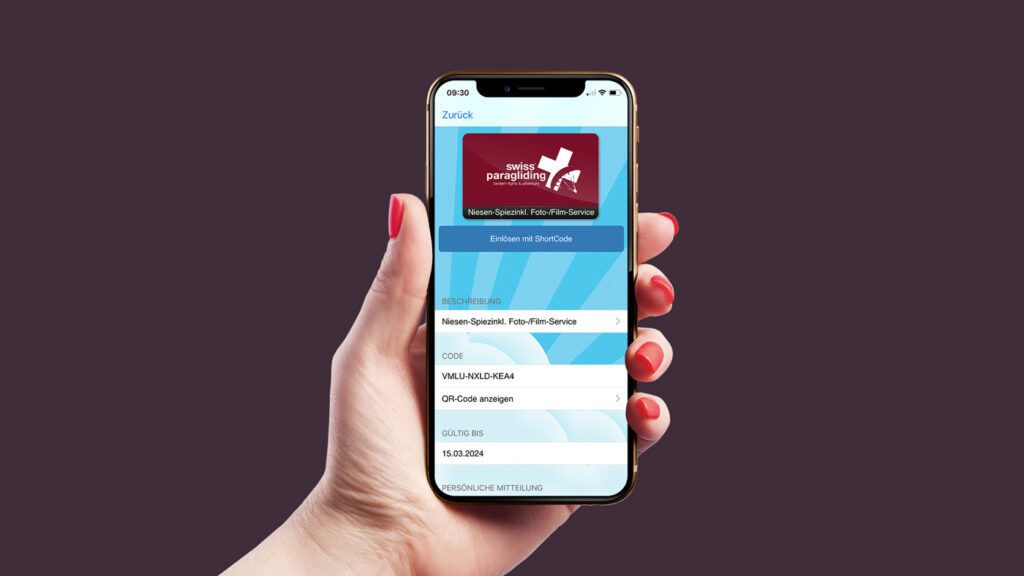 Redeeming gift vouchers
To redeem a gift voucher, open the voucher2mobile app and select "display QR code" in the detailed view of the required voucher. The company scans the code and you can enjoy the product or service! You can redeem the gift voucher fully or partially to a desired amount.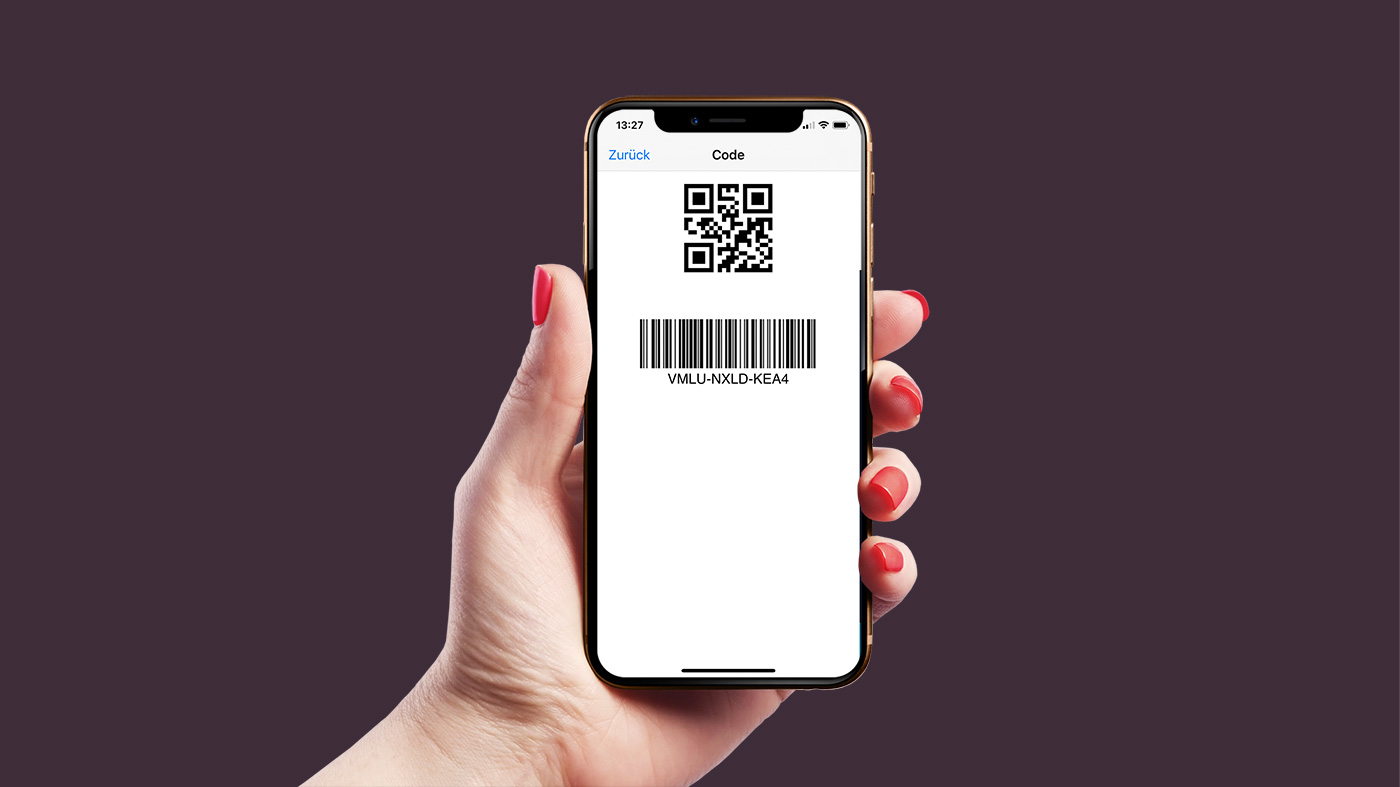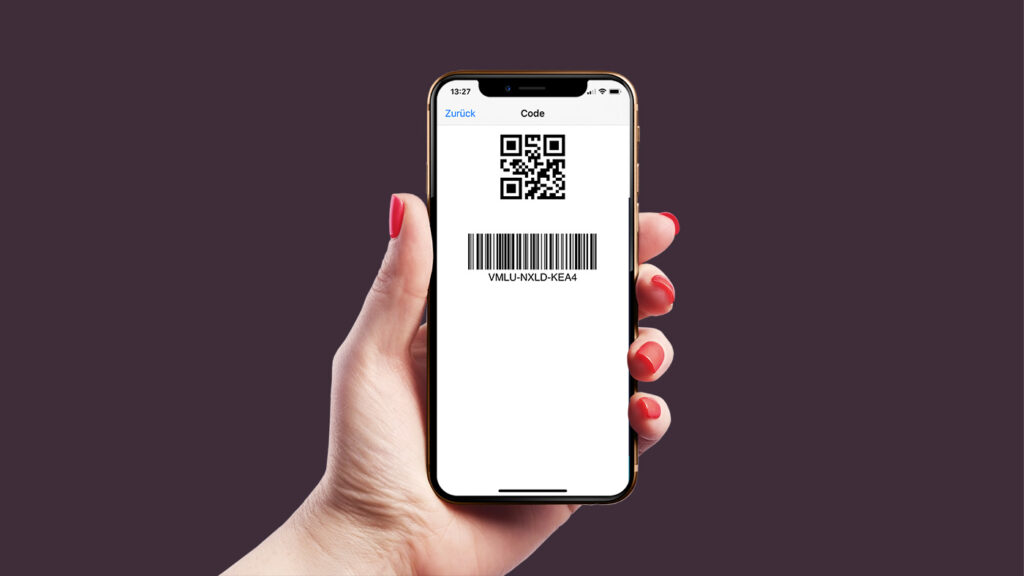 Information for businesses
Would you like your customers to be able to redeem gift vouchers from your business conveniently with voucher2mobile? No problem! Sell, manage and market your gift vouchers with the e-guma voucher system. We would be delighted to demonstrate our voucher system and all of its features for you in person.
Find out more
Contact us