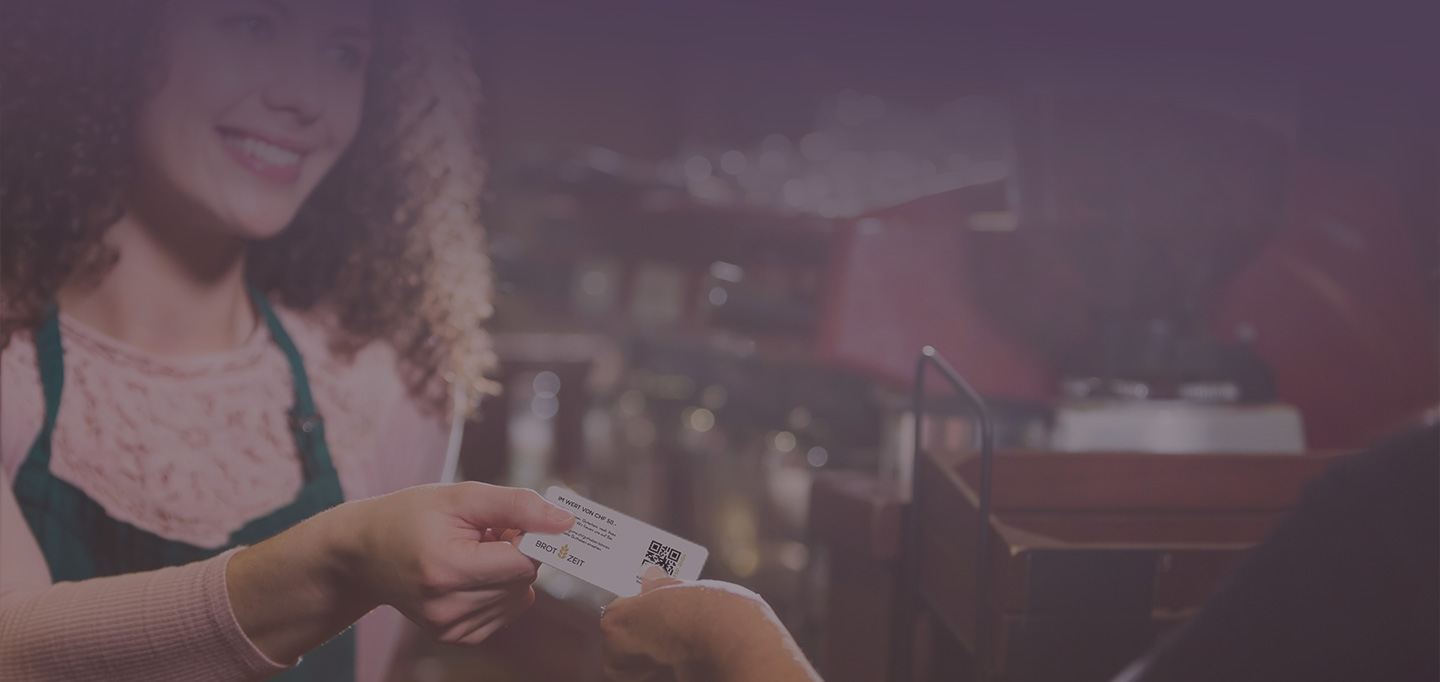 Sell gift cards simply
A rechargeable gift card rounds off your voucher range perfectly and provides your customers with the ideal gift: Gift vouchers, also called gift cards, can be customised with your own design. With the e-guma voucher system, you benefit from quick and simple administration of all sold gift cards. You can sell the cards conveniently on-site as well as in your e-guma voucher shop. Credit, transactions and expiry date of the gift card can be accessed quickly and simply by the card owner via the link printed on the card.
The benefits of the e-guma gift cards at a glance
How the gift card works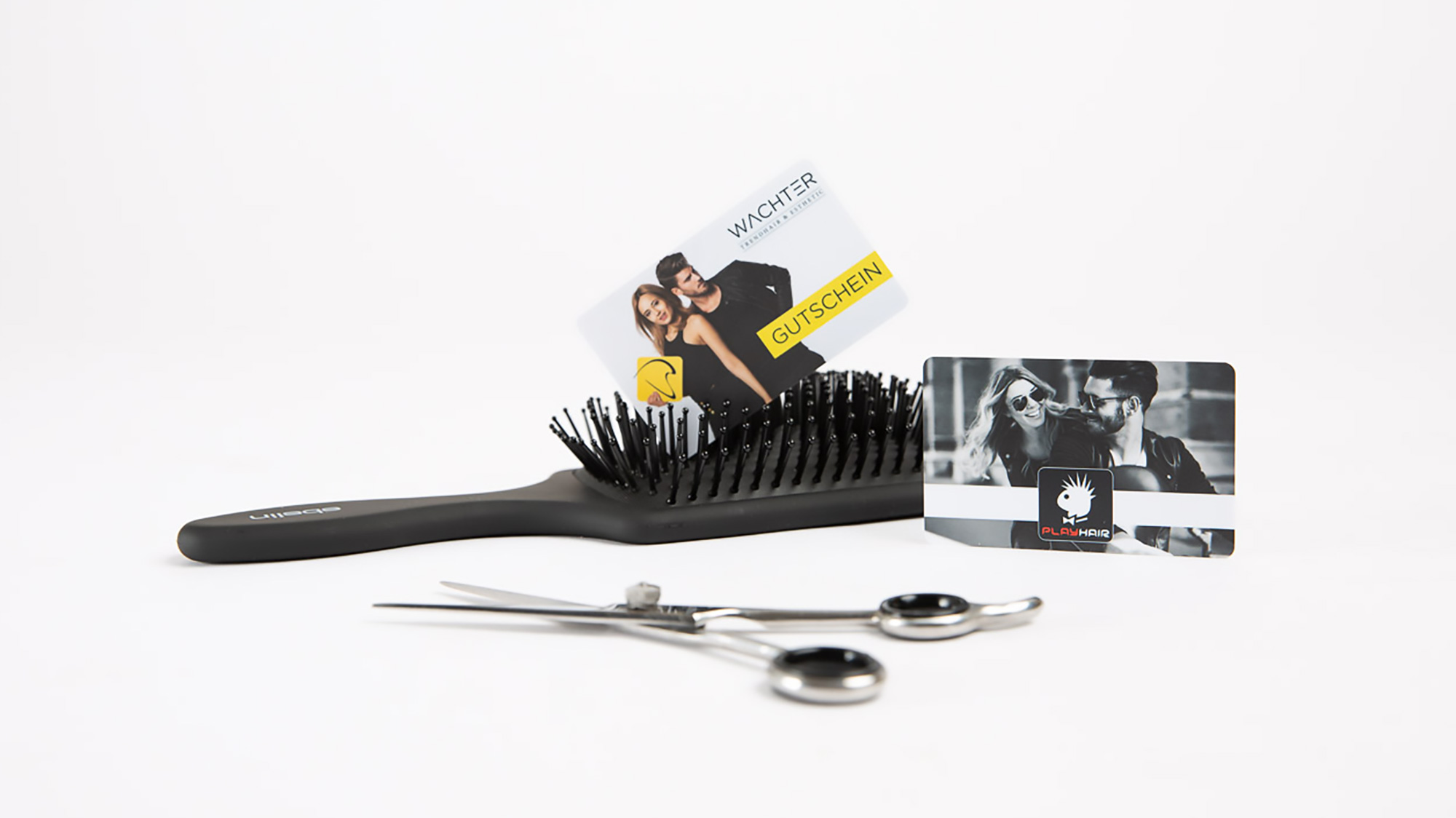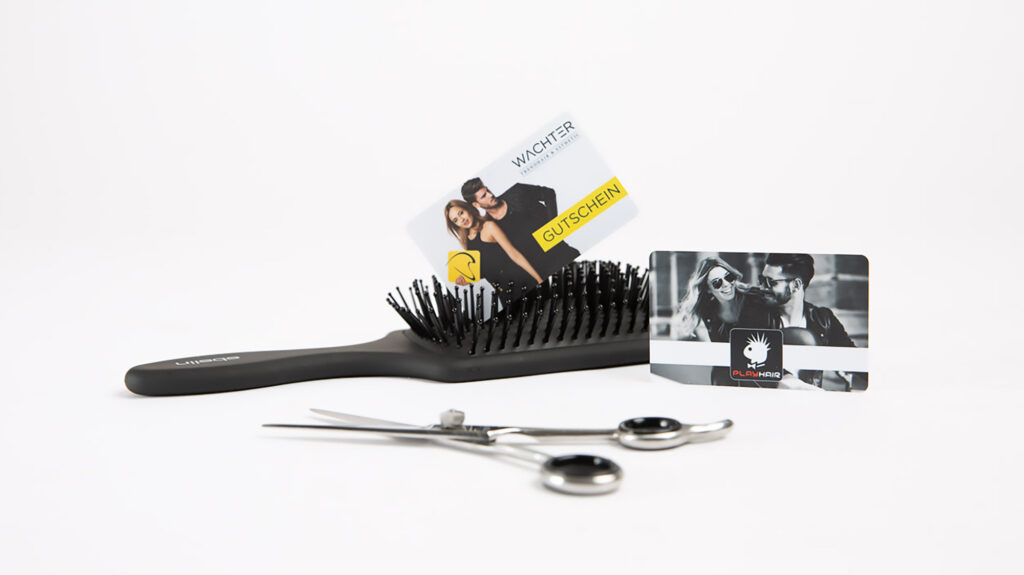 Produce your own gift cards via a card printer or provide a voucher code series created directly by e-guma to the printing company of your choice. Vouchers in credit card format can be designed to suit your requirements. Any material can be used for e-guma: PVC, recyclable plastic, wood, paper, cardboard, metal, gold and many more. We are happy to advise you regarding a suitable printing company or an appropriate printer.
Sell the produced gift cards in your online shop or on-site at all your chosen sales outlets. Gift cards purchased on-site can be activated quickly and easily via the e-guma back-end, cash register systems or the e-guma voucher App.
Gift cards, smartphone vouchers, print@home vouchers or all of these, it does not matter. We are happy to help you find the solution you are looking for.
Gift cards are being used successfully in the following areas